Professional Email Marketing
The biggest selling point for email marketing is simply that it works! Email marketing gets results, and gets them for less cost than other marketing methods.
Staying in touch with your customers is an important element in any marketing campaign, whether online or off. With our e-marketing system "ROCKETMAIL", we make the process of using email marketing very simple while giving you the most advanced features available from any email marketing system available.
Contact us start your eMarketing campaign today! - GO!
Easily create and send great looking emails
With easy to use tools, you can quickly add your own content, select the campaign recipients, and schedule the delivery.

Rocket Media can create your custom template for you to easily add your content with pre-defined content areas. You can send out a monthly newsletter that re-uses this custom template. Easily insert your new content with every new send. Preview the email as you build it with the built in editor.
*If you prefer, Rocket Media can do all of the work start to finish. You just send us the content, email list, and we'll take it from there. We would give you login access to view all of your campaign results and statistics.
Personalize your Campaigns

We can create custom fields in your template to personalize your newsletter campaigns. You can have custom fields like name, category or a product they purchased etc. Add a personalized name to every email in your list and if there is no name for a subscriber, then create a fallback which will provide alternate text. Example: "Hello John smith" or as a fallback, you could have something like "Hello valued customer".
Send now, or schedule your send

Once you're happy with the email, you can send it out to your recipients immediately or schedule it for delivery at another time. This way you can build your messages in advance and schedule them for delivery tomorrow, next month or any time in between.
Subscribe and Unsubscribe Forms
A great way of capturing new subscribers is through a subscribe form. We can add a subscription form to your website for your clients to sign up, we can customize thank you pages and send an automatic confirmation email to the new subscriber.
Manage Lists and Subscribers
List management can be a pain to handle manually so we'll take care of it all for you, automatically. From handling bounces to unsubscribes, ROCKETMAIL will make sure you don't have to lift a finger to maintain your list.

An interface to help you get the most common things done fast. Adding a new subscriber, removing an old one and seeing new subscribers are only a click away.
List management made easy
We've designed our interface to help you get the most common things done fast.  Adding a new subscriber, removing an old one and viewing new subscribers are all just a click away.
Simple Import and Export

Importing from an existing email list from almost any source. Automatically remove duplicates, unsubscribed and bounced emails, minimizing the risk of annoying subscribers with smart list management.
Reporting and Analytics
ROCKETMAIL has real-time reports that let you instantly see the effectiveness of every campaign you send. Go beyond opens and link clicks and measure your campaign related sales, conversions and ROI.
Reports that you can Understand

Simple reports make it easy for you to check out the numbers that matter. See who opened your email, who clicked a link and so much more. Reports are updated in real time so that you always know the latest.
Simple Campaign Snapshots

All the important stats like how many recipients opened, how many clicked a link and how many unsubscribe are all viewable from a simple campaign snapshot. We've designed the reports so even those new to email marketing can evaluate the results of their campaigns.
Your most Interested Subscribers?

Opens over time report makes it easy for you to see who opened their email and when. See how many times each recipient opened it and find out who your most interested subscribers are. You can even drill down to a minute by minute account of who checked out the email. Segmenting your list is easy.
Who Clicked a Link?

The link activity report makes it easy to see which links in you email were most popular, as well as which recipients clicked them. This makes it so easy for you to identify what your recipients are interested in, as well as the opportunity to follow up on more qualified leads.
Email Client Usage

To date, figuring out which email clients are popular has been nothing more than guesswork. The new email client reporting changes all that. Providing a real time birds eye view of email client popularity and usage trends over time for your campaigns.
The benefits of using ROCKET
MAIL

for your email delivery

Many companies and clients wonder what benefits an external email service provider like ROCKETMAIL can offer them, and whether they could just do it in-house themselves. The following information will cover the major benefits of using ROCKETMAIL to send and manage email campaigns.
Professionally designed email templates that work
Templates coded and designed by Rocket Media are optimized for the most popular email clients including Outlook, Hotmail, Yahoo! Mail, Apple Mail, AOL, Gmail, Windows Live & Outlook Express.
Easily measure the success of your campaigns
If you know who opened your emails, what they clicked on, who bounced and who unsubscribed, you can start to understand who your audience really is, and what they are interested in.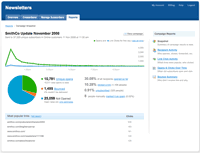 For every campaign you send, ROCKETMAIL automatically creates reports that are:
Easy to understand
Automatically updated
Simple to share with other people
Save time
What administrative work? Sending the email might not take too long (although it may crush your mail systems internally!). It's dealing with the results of your campaign that can eat up your time.
Subscribe and unsubscribe requests — every time you send a campaign, some people are likely to want to get off the list. It may only take you a minute or two to deal with, but if you need to stop what you are doing and switch tasks, it adds up quickly. And what happens if you miss one and send to that person again?

ROCKETMAIL lets people unsubscribe instantly from any email they receive, and your list is updated automatically.

Dealing with bounced emails — For any given campaign, you might expect up to 10% of the emails to be bounced back to you. That could be hundreds or thousands of emails you need to handle somehow.

Are they permanent bounces? Then should you remove them from your list? Or do you need to resend the email to them?

ROCKETMAIL instantly removes hard bounces, and re-sends your campaigns automatically to addresses which soft bounce.

Dealing with spam complaints — Sometimes people forget that they signed up for your emails, and hit the spam button. ROCKETMAIL instantly removes people from your list when they make a spam complaint, ensuring they do not receive any more email.

Avoid hold ups on your own mail servers — We've heard of more than one marketing manager staying up till all hours trying to send email campaigns out without shutting down the company email network. Let our servers handle that load for you.
Improve your deliver ability
Your email campaign can only succeed if your recipients are actually able to read it. Using ROCKETMAIL to send your campaigns can have a big impact on the number of people receiving the emails.
Whitelisting and feedback loops — We have relationships with major ISPs like AOL, Hotmail, Yahoo! and many more that mean our mail servers are recognized as legitimate senders of bulk email, so your campaigns have a much greater chance of being delivered.

Monitoring of blacklists — We continually check blacklisting services to make sure our servers are not being listed, something which is time consuming and complex to do for your own servers.

Specialized network of mail servers — our mail servers optimize email delivery for particular recipient mail systems, throttling the speed of delivery to match acceptable levels for each system.
Use advanced options and smarter features
Personalization — Use custom fields to adapt your emails for individual subscribers
Segmentation — Send focused emails to subsets of your full lists
Powerful import and export — Easily get your subscriber lists into and out of the system at any time
Archive your campaigns — Easily display your previous campaigns on your website
Secure, reliable and supported
Your valuable subscriber information and campaign details are kept safe in our data centers. With biometric security, uninterruptible power supplies and environmental control units, our physical security and reliability is state of the art.
We keep your data backed up and duplicated across our network at all times. Our hardware is completely redundant, meaning that even if one disk or server fails, nothing will be lost and the system will stay up.
Focus on your customers, not on your technology
Sure, you can use your own email client, or some other in-house tool to add your subscribers and deal with unsubscribe requests and bounces from bad emails all day.
But wouldn't you rather spend that time working on the email itself, crafting the message to better meet your customers requirements and tweaking subject lines and headlines to get better results?
Using ROCKETMAIL for all of your e-marketing lets you avoid the mundane administrative work and concentrate on what's matters most, serving your customers.
Client Login
Visit us on Facebook!
Webmail
Webmail Login
Featured Clients
Wednesday's Engine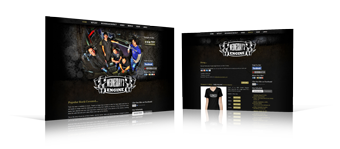 Wednesdays Engine is a Canadian recording project/cover band made up of members form past projects including Skirmish, Lost Johnny, Blu Bones, Gypsy Rose and Total Stranger.
Mike Carter Studio Inc.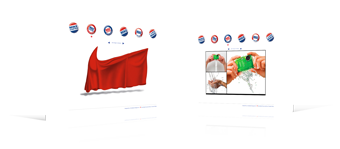 Over 70,000 hours of providing visual solutions for the advertising, design and publishing industries. Digital know-how with traditional sensibilities.