Rocket Media Testimonials
A few words from our valued clients...
"I have been fortunate to work with Art Lavigne of Rocket Media on a number of web-related and graphic design projects over the past 5 years. Art's commitment to client-focussed web design and development, combined with his technical expertise and his ability to work within a client's timelines, budgets and business criteria to create compelling complementary integrated print and digital collateral, have made him an invaluable partner for many collaborative projects."

- Cindy Mason, Independent marketing and business development consultant /Marketing instructor, Ryerson University
"Having worked with Rocket Media on numerous projects over the last 5 years I can honestly say that it is extremely rare to find a partner that consistently delivers results that exceed expectations. With an almost compulsive attention to detail, I know that I can rest assured that there will be zero issues with the work delivered by Rocket Media. They know their stuff and are at the forefront of emerging trends. I would not hesitate to recommend them for any project."

- Chris Bruce, President, Idextrus
"My website is far superior to anything I have had previously. It is so easy to manage, even for someone like me who is not very computer savvy. Art Lavigne's commitment to perfection, knowledge and friendly manner make him a pleasure to work with."

- Helen Macfarlane, owner/operator of Mr. Mac's, Hamilton's Furniture Marketplace
"I have had the pleasure of working with Art Lavigne of Rocket Media on a variety of web-related projects over the past 6 years. Art's advanced knowledge of good coding practices plus his web design skills have made him invaluable to me as an associate of Platypus Design. Art's work ethic has proven to be dedicated, and extremely reliable. He has always delivered on short notice, as this business often demands, and many times he has added value to projects via his deep understanding of proper site development. He does it right. And that's good for business."

- Roly Platt, Creative Director, Platypus Design
"Art is not only knowledgeable, but is very responsive, and in tune with our needs. He is diligent, conscientious, and has the patience to explain technical details when asked. Overall - a very good experience with Art/Rocket Media"

- Talia Rovinski, Manitou Investment management Ltd.
"Art from Rocket Media provided Lumira with the final artistic layout which resulted in the great design of our web-site - thanks! Job well done."

- Jacki Jenuth Ph.D., Principal, Lumira Capital Corp.
"Having worked with Art Lavigne at Rocket Media on several occasions, I have no reservations in recommending him. His expertise, patience and responsiveness are just a few qualities that have me consulting with him time and again."

- Michelle Lydon, principal designer and owner Symbiosis Designs Inc.
"I have used Art's web and creative services for many years. His great attitude, quick changes & inspired ideas make each project the best it can be. Thanks once again Art - as always, I love my new website!"

- Mike Carter, Mike Carter Studio Inc.
"We have been dealing with Art Lavigne (Rocket Media) for over ten years and are always very happy with the evolution of our website, business cards, signs and pamphlets. Our customers and business contacts alike compliment us on the colour, design, easy navigation and overall web experience that our site has to offer. Along with his outstanding customer service, vision and design Rocket Media has always given us outstanding quality and value. Thank you Art!!"

- Brant G. Dilar, Vice President, Macnamara-Dilar Ltd.
Visit us on Facebook!
Webmail
Webmail Login
Featured Clients
Wednesday's Engine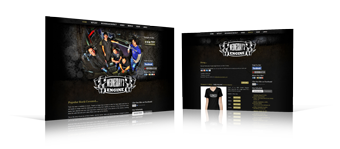 Wednesdays Engine is a Canadian recording project/cover band made up of members form past projects including Skirmish, Lost Johnny, Blu Bones, Gypsy Rose and Total Stranger.
Mike Carter Studio Inc.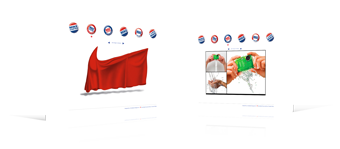 Over 70,000 hours of providing visual solutions for the advertising, design and publishing industries. Digital know-how with traditional sensibilities.